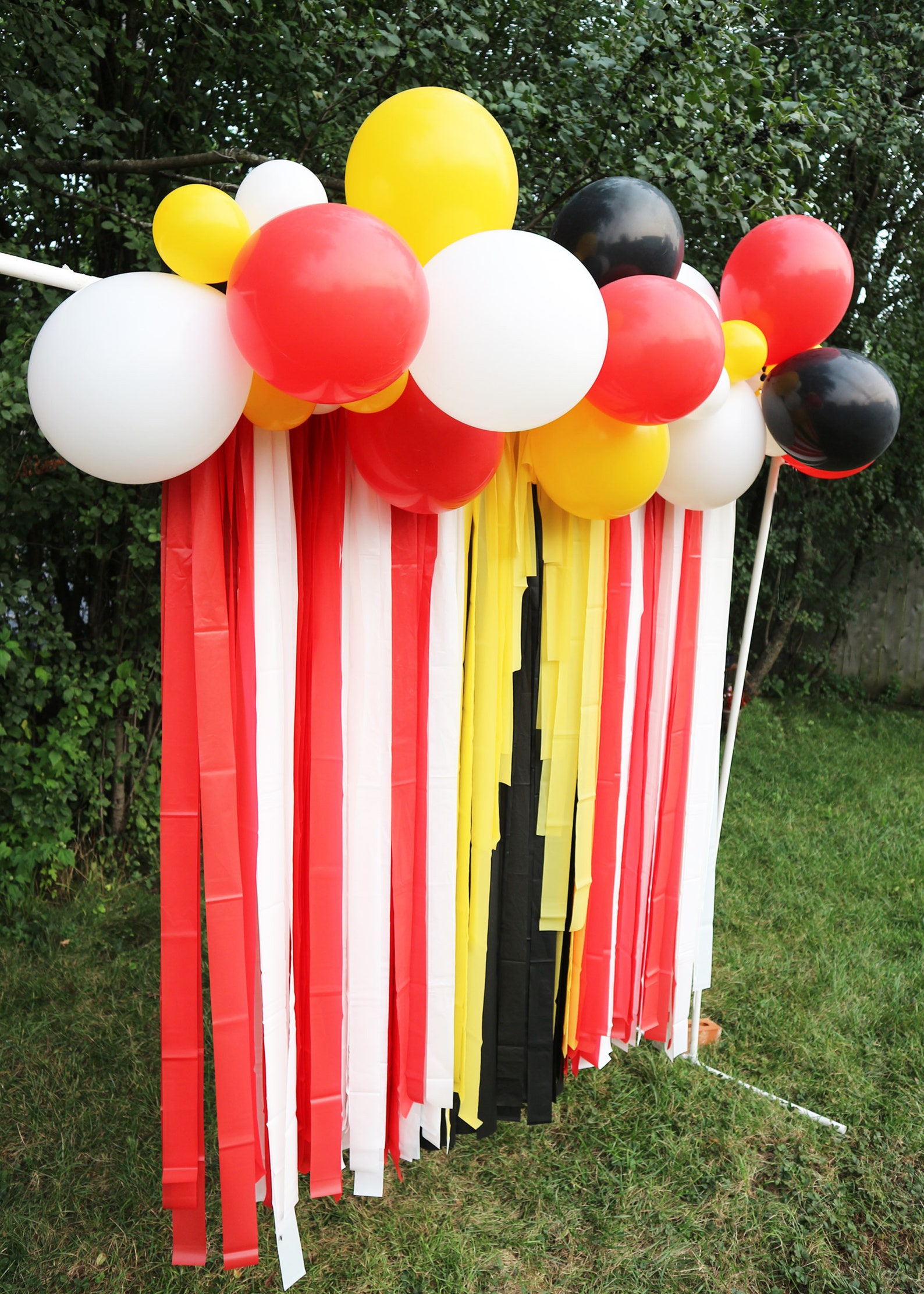 Circus theme fringe Backdrop and Balloons
Circus or Carnival Theme Party Backdrop and Balloon Garland Kit. This is a great setup for behind a food table.
Choose From:
-Fringe Backdrop AND Balloons Garland Kit
-Fringe Backdrop ONLY
-Balloon Garland Kit ONLY
Colors:
Backdrop: Red, White, Yellow and Black
Balloons: Red, White, Yellow and Black
Size:
-Backdrop: 48" across (streamer to streamer) and 54″ tall
-Balloon Kit: comes with 5′ Balloon holder ribbon and a mixture of 11″ and 5" Balloons to fill ribbon.
*Smaller and larger sizes available, please convo me for price.
Backdrop comes ready to hang.
Balloon Garland DIY Kit includes:
– Mixture of 11 inch and 5 inch balloons *Balloons come deflated and you have to assemble garland.
– 5 foot balloon holder ribbon to attach all the balloons
– glue dots
Balloons are deflated.
Balloons are latex and 100% biodegradable. Backdrop made of plastic. Both can be used inside or outside.